Maarten Smulders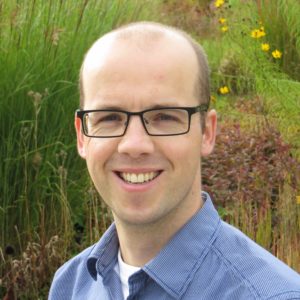 Maarten Smulders was born in 1981 in Liempde, the Netherlands. He received his MSc degree cum laude in Chemical Engineering and Chemistry in 2005 from the Eindhoven University of Technology, the Netherlands. From the same University he received in 2009 his PhD degree under the supervision of Prof. Bert Meijer for research on supramolecular polymers and chiral amplification phenomena (PhD thesis available here).
In 2010 he joined the group of Prof. Jonathan Nitschke at the University of Cambridge (UK) on a NWO Rubicon postdoctoral grant, working on self-assembled metal-organic cages. In October 2012 he moved back to the Netherlands, to work as a NWO Veni grantee in affiliation with Prof. Jeroen Cornelissen, at the University of Twente, on responsive self-assembled materials. In October 2013, he took up a position as assistant professor (tenure-track) in the Laboratory of Organic Chemistry, headed by Prof. Han Zuilhof, at the Wageningen University. After joining the Wageningen Young Academy (WYA) in January 2016, he became co-chair of the WYA in 2017.
ResearcherID profile
Google Scholar profile
Current group members
Sybren Schoustra (PhD student): Dynamic imine-based polymer networks.
Lucas  (PhD student): Responsive coatings on steel.
Esther Roeven (PhD student): New macromolecular building blocks for antifouling coatings.
Annemieke van Dam (PhD student): Self-healing antifouling fluorinated polymer brushes.
Thesis Students
Maaike van Slagmaat (BSc student, daily supervisor Esther Roeven): Functionalisable, zwitterionic coatings.
Former group members
Dr. Esther van Andel (graduated Nov 9, 2018; currently working at Leiden University Medical Centre).
Dr. Ghazal Tavakoli (currently working at Universität zu Köln, Germany).
Dr. Digvijay Gahtory (graduated May 30, 2018).
Medea Kosian (currently working at Calco).
Dr. Stefanie Lange (currently working at Huntsman Advanced Materials GmbH, Germany).
Dr. Fatima Garcia (currently working at Universidade de Santiago de Compostela, Spain).
Dr. Zhanhua Wang (currently working at Sichuan University, China).
Dr. Frank Versluis (currently working at Delft University of Technology, NL).